Hotel Information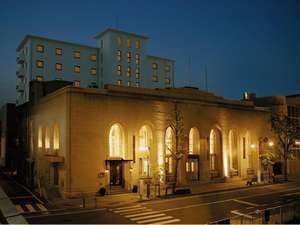 Please spend your relaxing time at MATSUMOTO MARUNOUCHI HOTEL
Historic pseudo-owner-style building protected by Matsumoto citizens (Registered tangible cultural property)

Pleasantly sleep ...Mattress of Japanese bed manufacturing Co., Ltd.

Pleasantly sleep ...Mattress of Japanese bed manufacturing Co., Ltd.

"Mattress made by Japanese bed company" born pursuing "quality of sleep".
Located in Matsumoto, a historical and cultural city, it is a privileged location wrapped in silence at night.Please experience the security and comfort of Made in Japan.

Breakfast at Armony, ~ reputable breakfast ~

The beginning of the day is a delicious breakfast!

Adjacent restaurant building
We will prepare it at the banquet hall of "Armony Bien".

Buffet style sticking to local ingredients, Shinshu's dishes.
Received from Nagano Prefecture's Koshihikari's white rice, Oyaki, locally popular bakeries
Taste slowly with delicious bread, etc.

2 minutes on foot from National Treasures and Matsumoto Castle

National Treasure Matsumoto Castle Tempei 2 minutes on foot

National Treasure Matsumoto Castle Tenshi.MATSUMOTO MARUNOUCHI HOTEL its "castle inside" (Sannomaru).
The meaning of being there, the thought of citizens who want to carefully.
Please take a leisurely walk.
"Nawate-dori Street" where there was a moat of Matsumoto Castle and "Nakacho-dori Street" where buildings of collection building line up.
Also, please enjoy the 'Gakudo Matsumoto' such as 'Koshi School' and 'Matsumoto City Art Museum' with a little extended legs.
You can enjoy it by walking.